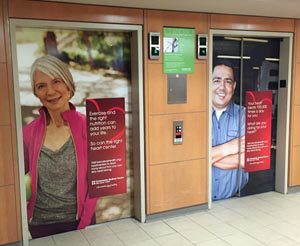 Go big or go home. That is the rule of thumb when it comes to wide format printing. At GMG Wide, big doesn't only mean the size. We bring BIG innovation and BIG ideas to every project. From floor graphics and outdoor banners to poster printing and vinyl banner printing, we ensure your marketing efforts will turn heads and generate business.
Your Source for Custom Poster Printing, Outdoor Banners, Floor Graphics, Vehicle Wraps and Much More!
At GMG Wide, we understand that if your idea is big, the final production of any type of large format printing, its execution and placement has to be even bigger and better. From in-store signage to entire buildings, no job is too big or too small for us. We think big and have the experience to implement and deliver any idea.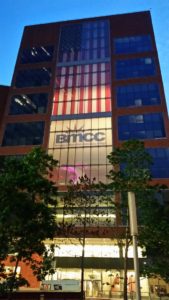 Our team possesses the technical knowledge and expertise to advise you on – and then produce and install the best and most unique options available including:
· Vinyl Banner Printing & Billboards
· Point of Purchase
· Backlit Signs
· Poster Printing
If you are ready to get BIG results from your large format printing, contact us for a free estimate on your next project by calling 973-276-7901.